I've got the same problem !
Can't flash my 107D OEM !
As for the pioneer original flash soft, I've got a problem with DVDRflash : the soft doesn't recognize my 107D...It says : "The drive doesn't appear to be a pioneer drive"...
...What's the [*Profanity*] with my 107D...
...I've tested DVDRFlash and UPGDVD under DOS & Windows and always the same message...
With DVDRflash.exe
with Pioneer UPGDVD.exe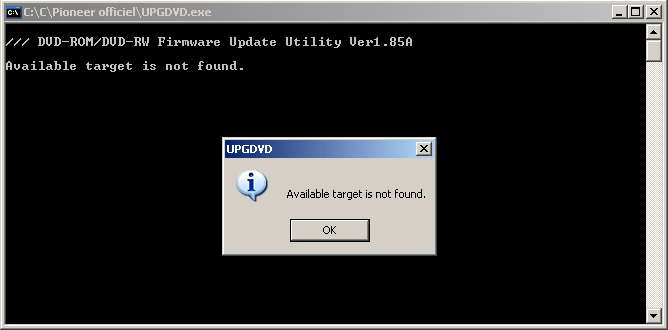 Are 107D OEM definitely locked ?